Camping at Drayton Manor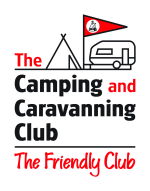 To make a booking at Drayton Manor campsite for RTTW please look at their website then call the number below:
Telephone 01827 260617
You now have to pre-book a pitch, they cannot accept people just turning up on the day, so do not be disappointed.
The Camping and Caravanning Club have stated that the rates will vary depending on the number of remaining spaces when booking, so the sooner you book, the cheaper it will be.
If you book at the campsite, please remember that there are families with young children also sleeping on the same night. It's imperative that we maintain a good working relationship with the site for future events, so please behave accordingly and show respect for the peace & privacy of other guests.
Sean Brown is your site manager. This will be his fourth RTTW so please make it a pleasant experience for him. Feel free to introduce yourselves and show them what a friendly group we are!
Site Fees for Friday 6th October and Saturday 7th October 2023:
Please contact the site on the above number, or via the Camping & Caravanning Club website to get the current prices.
Prices are subject to change and variable according to remaining availability.
For those staying at Drayton Manor campsite on Friday 6th October, RTTW will once again have the exclusive use of a function room, location yet to be agreed. Any Wallers staying in the local area or at the hotel & campsite are welcome to join us for a pre-event social; 8pm-11pm. The barriers for the car park will be raised, and there will be no charge for parking 7pm-midnight.