Home
›
The National Memorial Arboretum
The National Memorial Arboretum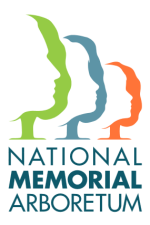 The National Memorial Arboretum is the UK's year-round centre of Remembrance; a spiritually uplifting place which honours the fallen, recognises service and sacrifice, and fosters pride in our country. The Arboretum is part of The Royal British Legion family of charities.
Sited in the heart of the Nation, with 30,000 maturing trees over 300 memorials, it is a beautiful and lasting tribute to those who serve their country or who have died in conflict.
Visitors from all walks of life number around 300,000 per year including Service personnel, veterans, students of all ages, groups and individuals. Over 200 special events are held annually. The Act of Remembrance, including a Silence, is observed daily in the Millennium Chapel.
The Arboretum is home to the striking Armed Forces Memorial which commemorates those who have been killed on duty or as a result of terrorism from the end of the Second World War to the present day.
Following an £8 million redevelopment campaign, the new Remembrance Centre is now open. Featuring three new exhibition galleries, larger restaurant and shop, separate coffee shop and a beautiful cloistered courtyard with garden, the new centre will transform the experience of our many visitors.
At the heart of our new Remembrance Centre is a fascinating, interactive exhibition 'Landscapes of Life' providing a preview of the Arboretum and an introduction to the concept of Remembrance and why it is an important human need spanning thousands of years.
For more information visit www.thenma.org.uk.