RAFFLE TICKET

- Engraved RTTW 2020 Gin Glasses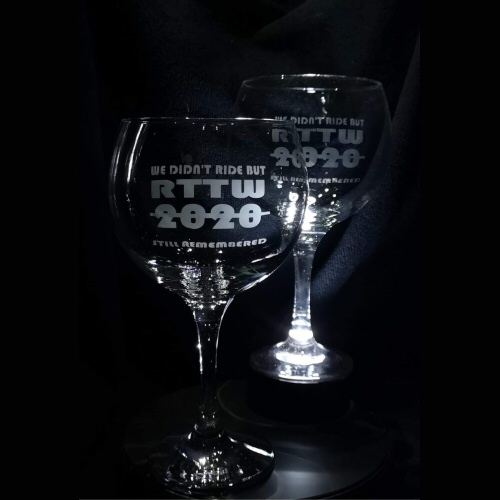 Two beautifully engraved gin glasses kindly donated by Christine Harris, by popular request.
You are purchasing a raffle ticket for two beautifully engraved gin glasses and you should be over the age of 16 years. The prize will only be presented to a person over the above stated age. Your ticket is your order number and these will be entered into the draw. Should you purchase more than one ticket then the order number will be entered the appropriate number of times. The draw will take place publically and the winner notified via email or phone.
Raffle closes at midnight on 16th December 2020. Good luck.
RTTW holds a Small Society Lotteries Licence, No. 20/01244/SSLR